RNUC-3MYB, Intel 5th Generation Core i3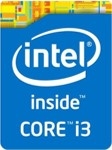 This RoughNUC system is  powered with a 5th generation Intel® Core™ i3 processor, has a small footprint, but big potential. With 4K display support it's an ideal device for digital signage with video analytics, digital kiosk, intelligent vending, or PC replacement. The advanced capabilities of the Intel® Core™ i3 processor gives you performance to run video analytics to help target and personalize messages and offers to the right audience. And the triple display capability means your customers can deliver their messages across multiple screens.
A serial port option to connect legacy embedded devices means that you can customize the Intel NUC for a wide-range of usages, including POS systems.  You can choose the type of storage the way want, as well with the option to install a 2.5″ HDD or an M.2 SSD. This choice gives you options to store all your files locally or take advantage of the fast, power-efficient M.2 form factor which minimizes load times and improves reliability.
The RoughNUC chassis has a small footprint of 112mm x 164mm x 47mm and offers highly efficient conduction cooling, serving as both a case and passive (fan-less) heatsink for the Intel processor.  Systems are available in both commercial and extended operating temperatures.
This new generation computing platforms provides flexible, customizable compute engines to drive digital signage, kiosks, video image capture, surveillance, HMI controllers, in-vehicle applications, command & control, industrial control, and intelligent computing for small spaces, or anywhere else you can imagine.
Processor
•Soldered-down 5th generation Intel® Core™ i3-5010U dual-core processor with up to 15 W TDP
― Integrated graphics
― Integrated memory controller
― Integrated PCH
Memory
•   Two 204-pin DDR3L SDRAM Small Outline Dual Inline Memory Module (SO-DIMM) sockets
•   Support for DDR3L 1600/1333 MHz SO-DIMMs
•   Support for 2 Gb and 4 Gb memory technology
•   Support for up to 16 GB of system memory with two SO-DIMMs using 4 Gb memory technology
•   Support for non-ECC memory
•   Support for 1.35 V low voltage JEDEC memory only
Graphics
•   Integrated graphics support for processors with Intel® Graphics Technology:
•   Two Mini DisplayPort* back panel connectors
•   Flat panel displays via the internal Embedded DisplayPort* (eDP) connector
Audio
•   Intel® High Definition (Intel® HD) Audio via the Mini DisplayPort 1.2 interfaces through the processor
•   Realtek HD Audio via a stereo microphone/headphone 3.5 mm jack on the front panel
Storage
•   SATA ports:
― One SATA 6.0 Gb/s port (blue)
― One SATA 6.0 Gb/s port is reserved for an M.2 2280 Module
Note: supports key type B (PCI Express x1/x2/SATA)
Peripheral Interfaces
•   USB 3.0 ports:
― Two ports are implemented   with external front panel connectors (blue)
― Two ports are implemented   with external back panel connectors (blue)
•   USB 2.0 ports:
― Two ports via one dual-port internal 1×8 1.25 mm pitch header (white)
― One port is reserved for an M.2 2280 Module
― One port is reserved for an M.2 2230 Module
Expansion Capabilities
•   One M.2 Module supporting M.2 2242 and M.2 2280 cards (key type B)
•   One M.2 Module supporting M.2 2230 cards (key type E)
BIOS
•   Intel® BIOS resident in the Serial Peripheral Interface (SPI) Flash device
•   Support for Advanced Configuration and Power Interface (ACPI), Plug and Play, and
   System Management BIOS (SMBIOS)
Instantly Available PC Technology
•   Support for PCI Express*
•   Suspend to RAM support
•   Wake on PCI Express, LAN, front panel, and USB ports
LAN Support
Gigabit (10/100/1000 Mb/s) LAN subsystem using the Intel® I218LM Gigabit Ethernet Controller
Hardware Monitor
Hardware monitoring subsystem, based on a Nuvoton NCT5577D embedded controller, including:
Subsystem
•   Voltage sense to detect out of range power supply voltages
•   Thermal sense to detect out of range thermal values
Intel Security and Manageability Technologies
•   Intel® Virtualization (Intel® VT)
•   Intel® Virtualization for Directed I/O (Intel® VT-d)
•   Trusted Platform Module (TPM)
| | |
| --- | --- |
| Part Number                 | Description              |
| | |
| | |
| | |
| RNUC-3MYB | RoughNUC 3MYB: Conduction Cooled System, 5th Gen Intel Core i3-5010U Processor, 2 SODIMM slots upto 16GB, 2 M.2 slots, 4 USB 3.0, GigE, Dual Display Port, Optional RS232 |