Project Description
RoughNUC-IPC
RNUCI-5WYB, Intel Haswell Core i5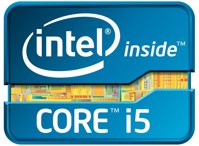 This RoughNUC-IPC system is designed around the 4th generation Intel® Core™ i5 processor. This small but powerful system is equipped with Intel® Turbo Boost Technology 2.0, automatically allowing processor cores to safely run faster than the base operating frequency. It also includes Intel® Rapid Start Technology, ensuring you are quickly up and running, and Intel® Smart Connect Technology to keep you up to date at all times. The RoughNUC-Plus comes complete with Intel® HD Graphics 5000 to ensure a brilliant HD experience, Intel® Quick Sync Video for fast video encoding, and DisplayPort 1.2* for driving 4k displays.
RoughNUC-IPC systems offer the highest density of I/O connections in the embedded market today in an ultra-compact form factor.  Provisioned with two fully independent HD display ports, one Gigabit Ethernet port, four USB 3.0 and two internal USB 2.o.  Cadia Networks offers several standard configurations, but can customize the system's I/O to meet the specific requirements of your application.
The RoughNUC-IPC chassis has a small footprint of 112mm x 164mm x 47mm and offers highly efficient conduction cooling, serving as both a case and passive (fan-less) heatsink for the Intel processor.  Systems are available in both commercial and extended operating temperatures.
This new generation computing platforms provides flexible, customizable compute engines to drive digital signage, kiosks, video image capture, surveillance, HMI controllers, in-vehicle applications, command & control, industrial control, and intelligent computing for small spaces, or anywhere else you can imagine.
RoughNUC-IPC H5 Highlights:
Fanless/conduction cooled system – available in industrial temperature versions (-20oC to 70oC)

Processors: 2.8GHz Core i5-4250U

BIOS: EFI & Fast Boot

Memory: 2 DDR3 SO-DIMMs, up to 16GB

mSATA Solid State Disk

SATA III

Graphics (independent displays): HDMI & Display Port

4 USB3.0 external, 2 USB2.0 internal

1 Gigabit Ethernet port 10/100/1000

Audio: 8-channel (7.1) digital audio via HDMI 1.4a output and via one DisplayPort 1.2 connector

Headphone/microphone jack on the front panel

Mounting: tabletop, DIN Rail, versa & wall mountings

Dimensions: 112 (D) x 164 (W) x 47 (H) mm

  
Request Quote
Features and Configurations
Form factor
UCFF
AA# (Altered Assembly)
H13922-302
BIOS ID string
WYLPT10H.86A
Processor
4th generation Intel® Core™ i5-4250U processor (soldered down) with chassis conduction cooling
Memory
Two SO-DIMM slots supporting up to 16 GB of 1600/1333 MHz 1.35V DDR-3 memory
Display
One mini DisplayPort* 1.2 with audio support One mini HDMI* port 1.4a with audio support
Audio
Intel® High Definition Audio (Intel® HD Audio)1
Part   Number
Description
Barebones
RNUCI-5WKY
RoughNUC-Plus 5RKY, Conduction Cooled System, 2.8GHz Core i5-4520U Processor, 2 mPCIe slots, 1/3.0 USB, 2/2.0 USB, 1 GigE,1 Display Port, 1 HDMI
Standard Development Kits other configurations available upon request
RNUCI-5WKY-DK-WIN8
RoughNUC Development Kit–i5, 4GB, 64GB SSD w/Licensed Windows 8 installed, 802.11n WiFi and Power Adapter
RNUCI-5WKY-DK-UNU
RoughNUC Development Kit–i5, 4GB, 64GB SSD w/Ubuntu installed, 802.11n WiFi and Power Adapter
RNUCI-5WKY-2E2-DK-WIN8
RoughNUC Development Kit–i5, 4GB, 64GB SSD w/Licensed Windows 8 installed, 802.11n and Power Adapter
RNUCI-5WKY-2E2-DK-UNU
RoughNUC-Plus Development Kit–i5, 4GB, 64GB SSD w/Ubuntu installed, 802.11n and Power Adapter
Integrated System 0 to +60C other configurations available upon request
RNUCI-5WKY-4-32
RoughNUC, i5, 4GB DDR3, 32GB SSD
RNUCI-5WKY-4-64
RoughNUC, i5, 4GB DDR3, 64GB SSD
RNUCI-5WKY-2E2-4-32
RoughNUC, i5, 2E2, 4GB DDR3, 32GB SSD
RNUCI-5WKY-2E2-4-64
RoughNUC, i5, 2E2, 4GB DDR3, 64GB SSD
Integrated System, Extended Operating Temp -20 to +70C other configurations available upon request
RNUCI-5WKY-4i-32i
RoughNUC, i5, 4GB DDR3, 32GB SSD
RNUCI-5WKY-4i-64i
RoughNUC, i5, 4GB DDR3, 64GB SSD
RNUCI-5WKY-2E2-4i-32i
RoughNUC, i5, 2E2, 4GB DDR3, 32GB SSD
RNUCI-5WKY-2E2-4i-64i
RoughNUC, i5, 2E2, 4GB DDR3, 64GB SSD
Pre-Installed Operating   Systems
OS-WINXP
Licensed   Windows XP Installed on SSD
OS-WIN7
Licensed   Windows 7 Installed on SSD
OS-WIN8
Licensed   Windows 8 Installed on SSD
OS-UBU
Ubuntu   Installed on SSD
Accessories
CMPE-WIFIN
Mini-PCIe   802.11n WiFi module
RNUC-PA
RoughNUC-Plus Power Adapter with US plug
RNUCP-WM1
RoughNUC-Plus Wall-Mount Plate
MPEu-G2E
GPS Receiver Mini-PCIe Card
MPEu-K1E
Encrypted Flash Mini-PCIe Memory Card
HE910 PCIE
Mini-PCIe UMTS/HSPA
..Other I/O Expansion Options available in RoughNUC-Plus Chassis- Contact Us for Details
M303A-232
RS232   Adapter Card
M303A-485
RS485   Adapter Card
MPEe-A1E/A2E
Analog   Input Mini-PCIe Card
MPEe-E3E
GigE   Mini-PCIe Card
MPEe-U2E
Quad   RS232/422/485 Serial + 12 GPIO lines Mini-PCIe Card
MPEs-S3E
Mini-PCIe   Card SATA Adapter
MBU-67114x
2 Channel MIL-STD-1553/1760 Mini-PCIe Card
Tab content 3